Kingsmark
Cats and Kittens
AVAILABLE

All Kingsmark kittens and cats are placed with an adoption agreement and contract. We usually have some kittens of various ages available, but if you see a special kitten you are interested in consider contacting us and putting a deposit on it. Our kittens do not leave home until they are at least 12 weeks old and have had 2 kitten shots.

Our pet kitten prices range between $650 and $1200 plus shipping costs, if necessary. Our breeder quality kittens start at $1200 and show quality at $2000.

If a kitten needs to be shipped there is an extra $380 for priority airfare, vet health certificate and carrier.
We are also always looking for loving homes for some of our retired breeders. These cats are usually under 3 years of age and are very healthy, beautiful and are just waiting to have a person of their own. Every adult cat we have placed has worked out wonderfully in their new home.
READ MY ADOPTION AGREEMENT and HEALTH GUARANTEE
&
READ SOME VERY IMPORTANT INFORMATION
ABOUT WHAT TO DO WHEN YOU BRING YOUR NEW KITTEN HOME

RETIRED YOUNG ADULTS
Aluren Storm Clouds - "Louie"
Louie is a sweet, stunning boy that is about 2 & 1/2 years old.
He has been neutered and looking for a great home.
He would do best with female cats and/or dogs.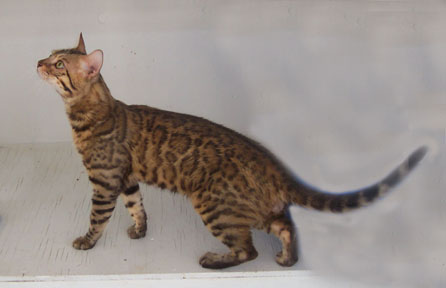 Kingsmark Binti Ya Moshi
4 year old serengeti girl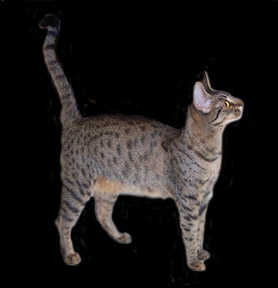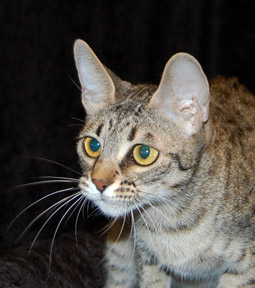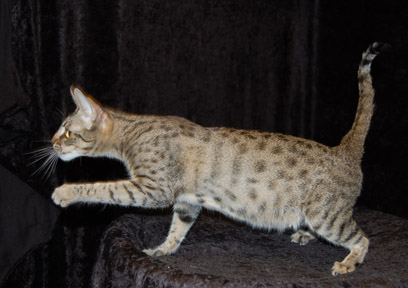 KITTENS
This beautiful golden rosetted bengal boy was born 7-31-17.
He is available as a beautiful sweet pet.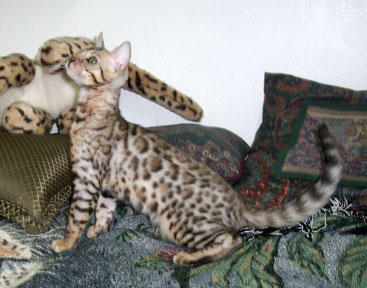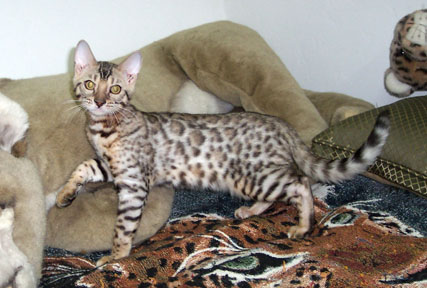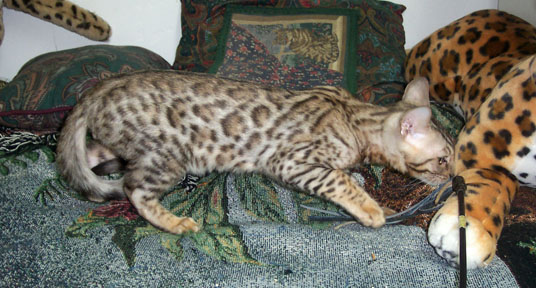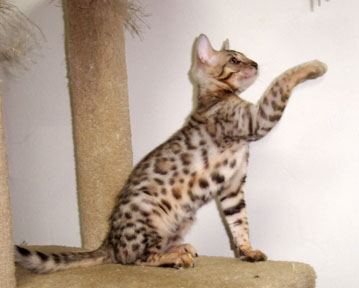 SERENGETI KITTENS
I have 3 female and one male golden spotted serengeti kittens that are only 4 to 6 weeks old. They will be ready to leave home when they reach 12-14 weeks of age.
CLICK HERE TO SEE THEIR PHOTOS